Happy New Year coiners!
December 2017 was different to any previous month as far as profitability in crypto currencies was concerned. King Bitcoin started the month at around $10,000 and reached briefly $20,000 around December 18 before going through a massive correction. As I write this, it seems unlikely we're seeing $20k again anytime soon, but it doesn't mean cryptomania hasn't taken over completely — it just spilled from Bitcoin into altcoins.
Bitcoin/Altcoin Fluctuations
Because Bitcoin went mainstream popular, it attracted many people who don't have the slightest idea what it is. Such people could only decide whether to buy based on its price, and because Bitcoin got very 'expensive', a lot of dumb money went into altcoins instead. Ripple, Cardano, IOTA and multiple others saw huge increase in prices in December. Ethereum was even knocked off 2nd place in global market cap by Ripple. There were many opportunities to make money (or lose some!) during the last month of 2017.
My own earnings were greatly influenced by the NiceHash hack which caused the service to shut down for 2+ weeks and forced me to look elsewhere to mine. After some deliberation I settled on Equihash-compatible coins and started mining for ZEC. It made a lot of sense, because its price doubled from a relatively stable $300 in 2nd week December to stay shortly around the $650 mark several days later. Although it corrected afterwards, price still fluctuates around $500.
Zcash, Zclassic, Bitcoin Private…
But even that wasn't the best. A clone of Zcash called Zclassic, which uses the same privacy-enhancing PoW algorithm but has a bigger block reward and lacks the 20% pre-mine of Zcash suddenly shot into the stratosphere. From an average of $2, it went up all the way to an all-time high of $130 before settling down to a 'mere' $90.
The reason for this madness? Zclassic developer Rhett Creigthon — who hadn't done anything about his project for 6+ months — suddenly announced he planned to fork Zclassic into another coin called Bitcoin Private, and provide 1:1 airdrop for owners both of Bitcoins and Zclassic tokens.
Because even at $12,000 Bitcoin was way too expensive, everybody and their grandmother rushed to buy ZCL on the cheap to take advantage of the best chance to get some more clone tokens… Hence the sharp raise of price for Zclassic.
Please read this Medium.com article for a good overview of the Zcash/Zclassic situation. Very recommended.
Switching to Zclassic GPU Mining
There are several Zclassic mining pools, each one shittier than the other (yes, I am talking about your, Luckpool and Zclmine.pro). The coin itself is traded only on three exchanges. Bittrex processes the majority of ZCL transactions but currently doesn't accept new user registrations and so I can't get in. So I had to start using Cryptopia, which has shitty interface and hosts only 10% of the ZCL trade. CoinExchange.io has a somewhat better UI/UX but specifically regarding ZCL trading, it comes at a distant third with less than 0.5% of total volume traded.
Neither Trezor One nor Ledger Nano S supports Zclassic, which is usually grounds for disqualification by my book1As I have written elsewhere on my blog, I treat every new altcoin announcement as an act of hostility, and each piece of software by an unknown author as an attempt to take over my computers and steal my Bitcoins. That is why I generally avoid altcoins that I can't mine into my hardware wallet. If I really have to run a software node / wallet, I do it on a separate PC that is not connected to my local network.. However considering the extraordinary situation, I decided to cut some corners. There is a local Java-based full node wallet, so I decided to take advantage of the madness, installed the software and started mining using the best pool I could find, Mining Pool Hub (it deserves a review of its own because it offers some interesting features).
I also wanted to briefly comment on the hubris of newcomers. When Zclassic became popular overnight, a post by the lead developer revealed that the whole network had only about 125 full nodes to support it, even though total market cap exceeded $190mn USD at the end of December 2017. Should you really be trusting a 'global' network with 125 computers to 'hodl' an altcoin with a 5 dev team that is itself a clone of another altcoin that is the product of (granted, a much larger) dev team?
I won't go into more details here about the way Zclassic pools and exchanges work and how much it costs to convert ZCL into Bitcoin. The important point is that for the first time ever my monthly yield (measured in BTC) stayed almost the same compared to the previous month instead of declining by 20%.
I can't give an exact figure because my earnings were influenced by several factors:
The NiceHash crack caused me a loss of 0.00547036 Ƀ in the 1st week of December. NiceHash promise to repay this by January 31, 2018 but let's see.
On December 20 I added another Gigabyte GTX1070 to my rig because I was able to source it cheaply. It bumped my Equihash performance to around 2.1 kSol/s using less than 650W power (3.2 sol/W average).
[amazon_link asins='B01H0WU884′ template='ProductLink' store='minerzinfo-20′ marketplace='US' link_id='626d9851-f00d-11e7-a85a-db900c6969b5′]
Monthly Yield for December
However if I count the NiceHash numbers and the extra BTC I earned mining Zcash (between 7 and 29 December) and Zclassic (starting from 29 December), my total monthly yield is about 0.022887846 Ƀ.
This may not look like much (back in November I got 0.0251632 Ƀ and that was without the help of the third GTX1070 I added. However also bear in mind that Bitcoin started the month below $10,000 then briefly reached $20,000 before settling for $13,500—14,500. Of course this also influenced the price of altcoins but in general I am satisfied with my monthly yield and look forward to seeing how January 2018 will unfold.
What Next
If I continue mining Zclassic/Zcash in January, I need to optimize my coin conversion process a little bit. I expended a non-trivial amount of Bitcoins on Changelly (which I used 3 times that month to convert my Zcash into bitcoins) and Cryptopia (which I used to convert my Zclassic into Litecoin that I then sent to Bitstamp and exchanged for Bitcoins before withdrawing — Bitstamp BTC withdrawals are free).
Had I been more patient, I would have likely saved at least another 0.003-0.004 Ƀ by transacting less frequently and moving larger amounts at a time. But I needed to test my processes to make sure they worked well. I do not intend to hold ZEC and even less so ZCL, so I need to be able to sell at a moment's notice.
In Conclusion
Apart from monetary gains, the events of December 2017 brought me a lot of new knowledge. I am now more comfortable mining altcoins directly instead of relying on NiceHash, and I tested multiple Zcash and Zclassic mining pools. I think now I know what to look for when selecting a mining pool.
I was also able to study and use multiple crypto exchanges, and now have a better understanding of some of their advantages and disadvantages. Expect more reviews of crypto coin exchanges and mining pools.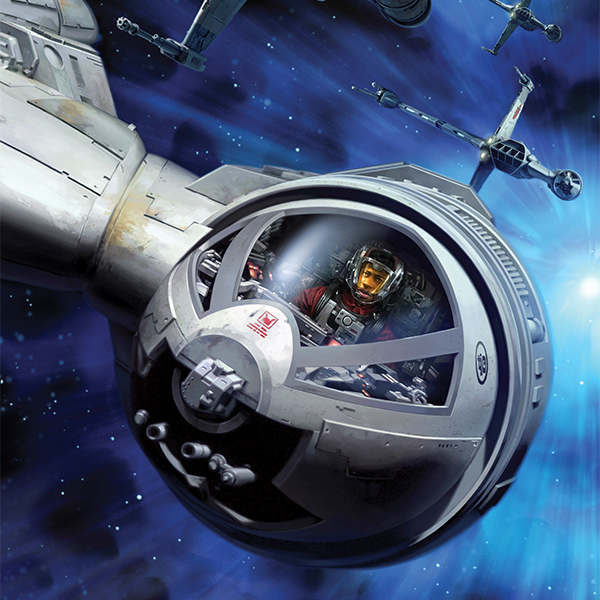 I am a small business owner from Bulgaria. I have been tinkering with personal computers ever since I was a kid. I feel enchanted by Bitcoin technology; last time I felt this excited was some 23 years ago when I first started surfing the internet using a 28.8k modem.