At the end of last month, I wrote:
February 2018 will go down in my short personal history of GPU mining as the last month during which it was possible to make good yields using a small Nvidia mining rig.
I then went to predict that earnings would decrease quickly and drastically, making GPU mining unprofitable or at least unattractive. That is why two weeks ago I dismantled my rig and sold off my GPUs, and I am fairly confident I chose the best possible moment to do that.
GPU mining for altcoins is rapidly becoming obsolete. There are technical reasons for this. Current generation video cards and mining software seem to have reached the maximum possible efficiency. Nvidia is still many months away from introducing an updated product line (Volta or Ampere) and AMD apparently have nothing down the pipeline following Vega 64/56.
But also, the rules of the game are about to change: Bitmain recently announced an Etherium ASIC miner (180 MH/s, 800W, $800) which costs less than a (granted, highly overpriced) Vega 64 card that does 35 MH/s while drawing 360W. ASIC miners for other algorithms have also been announced or have even begun shipping. And while some communities (e.g. Monero) strongly support ASIC-resistance, the limits of GPU technology seem to have been reached, at least for the time being.
But even if this ASIC did not exist, the recent crash of Bitcoin — and the nosedive all altcoins took as a result — made GPU mining impractical. I believe — and I've said this before — that the main reason for GPU mining to stay profitable for so long (9 months) was the impetus in the crypto community which drove demand for multiple altcoins. With this demand destroyed, many GPUs are now chasing after a few altcoins, making the situation unsustainable.
* * *
One might argue that as soon as people started selling off their GPUs, hash rate would drop and the market would rebalance, keeping mining profitable for those who decide to stay. I don't think this is going to happen because Economy 101 says otherwise. All other things being equal, people will participate in a market until the profit margin reaches zero. The only reason this did not happen last 9 months was because the price of Bitcoin and altcoins was growing faster than Nvidia and AMD were able to provide GPUs. But even if the market somehow rebalanced itself — and even if we assume profitability will not decline by the 'normal' 15-20% per month caused by the addition of new miners — at present profit levels it would take further 9-12 months to mine the same dollar amount one could earn by selling their hardware right now.
Bottom line is, altcoin mining has once again become a highly speculative activity with uncertain short- to mid-term perspective. I could keep mining cheap altcoins and hope they will appreciate in the future, but for me personally, it makes much more sense to buy more Bitcoin and hold it instead.
* * *
I seem to be well ahead of my time, as the local GPU second-hand market in Bulgaria hasn't yet factored this latest development. Largest local second-hand marketplace (olx.bg) had no used GTX1070 on offer, and the HardwareBG.com forum buy/sell section only listed a couple of deals since January. Not surprisingly, I was able to find buyers for my GPUs within 4 hours of posting, at a price of approx. €450 per card — without any bargains. I collected more than what I paid for these cards last year, although I sold them at a generous one-third below the price of a brand-new card of the same model 🙂
* * *
I will miss a little playing around with mining software, testing new versions and tweaking the performance of my rig. But I am also a bit relieved; during the winter keeping my rig cool wasn't a problem and I actually saved on central heating costs, but in the summer the heat dissipation would be a problem.
Looking back at my 9-month dabble into GPU mining, I can now confirm with 100% certainty what many other Bitcoiners have suggested — while it might be profitable on its own, buying Bitcoin instead of mining equipment has a much larger profit potential. Even though I knew next to nothing about GPU mining last June, I think I took the maximum from the crazy second half of 2017. I am confident I chose the right moment to pull out, and I am curious to see if the knowledge I've gathered will allow me to predict future profit opportunities.
Until then, I will remain committed to learning everything there is to know about Bitcoin, and to make it more popular among my friends and acquaintances. This blog has served its purpose, and I don't plan to add more materials to it anytime soon. However I will keep it online for the foreseeable future, waiting for the next, inevitable Bitcoin boom. Until then, see y'all online!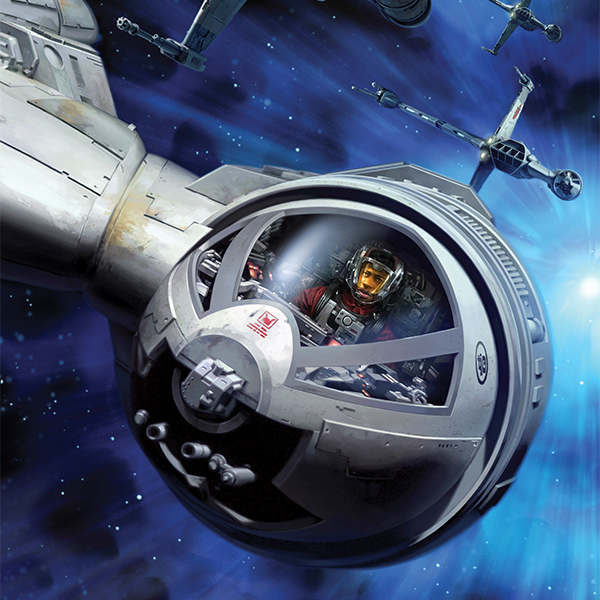 I am a small business owner from Bulgaria. I have been tinkering with personal computers ever since I was a kid. I feel enchanted by Bitcoin technology; last time I felt this excited was some 23 years ago when I first started surfing the internet using a 28.8k modem.