Update 25. Aug 2017: Sadly, I could not make the card would not work properly on my test system (a P45-based Gigabyte board, Intel Core Quad Q9550, Windows 10 Pro x64). It doesn't appear in Windows Device Manager and does not require a driver, but it does allow the connected video cards to appear there. I connected two Nvidia cards (a Gigabyte Nvidia GTX 1070 G1 8GB GDDR5 PCI-E and an older MSI GTX970 Gaming OC) to the expander board and tried several available PCI-E 1× slots, but in all cases the results were identical: the video cards and their associated HDMI audio devices appeared with exclamation marks in Device Manager, saying that there was an error and that the devices had to be stopped. No amount of restarting and/or re-installing the Nvidia drivers fixed this.
I recently came across this board which promises the ability to connect 4 PCI-E 16× risers to one PCI-E 1× slot 1Verbatim description by seller: 1 X 4 Slots PCI-E 1 to 4 PCI Express 16X Slot External Riser Card Adapter Board. See bottom of article for product link.
The Crypto Mining Blog wrote about a beefier expander board which uses one PCI-E 16× slot and provides 8 USB headers, but it costs more than $120. The one I got is much less expensive ($19.95 on eBay) and needs a single PCI-E 1× slot, thus making it more suitable for older boards without free PCI-E 16× slots.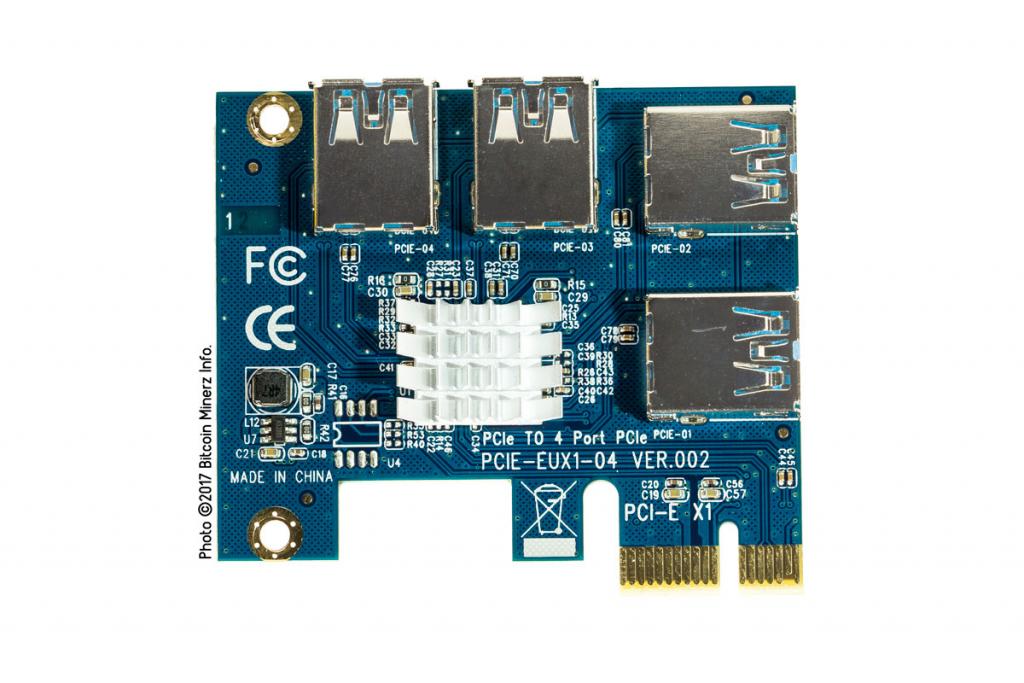 I honestly think stacking too many GPU miners onto a single motherboard may turn out to be counterproductive. A crash caused by the CPU or motherboard, or a faulty network card would take all cards offline. Besides, once you purchase 6 or more GPU boards that cost $400 or more each & burn $100 worth of electricity every month, the added cost of a motherboard, CPU and RAM becomes rather negligible.
I will try to test the 4×PCI Express USB Riser/Expander Card to the best of my ability and report here whether/how it works. I will update this article with more info. Until then, here is the description provided by the eBay seller:
Features:
4 Slots brings great extendability.
Plugs directly to the board without any extender cable, can be fixed to the case.
PCI-E slot power solution, no extra power cable needed.
Only one cable to the slot, easy and convenient to settle and install.
With IC heat radiator.
Specification:
Bus Port: PCI-E
Port Quantity: 4 X PCI-E USB
Size: approx. 120 X 66 X 21 mm/4.72 X 2.6 X 0.83″
Net Weight: approx. 41 g
Gross Weight: approx. 73 g
Package Size: approx. 130 X 90 X 25 mm/5.12 X 3.54 X 0.98″
Supported OS: DOS, Linux, Windows XP/7/8/10
Package Contents:
1 X 1 to 4 PCI-E Adapter Card (note: including mounting bracket)
1 X Package Box
Note: if you want to purchase the board, here is the eBay link where I got it: 4×PCI Express USB Riser/Expander Card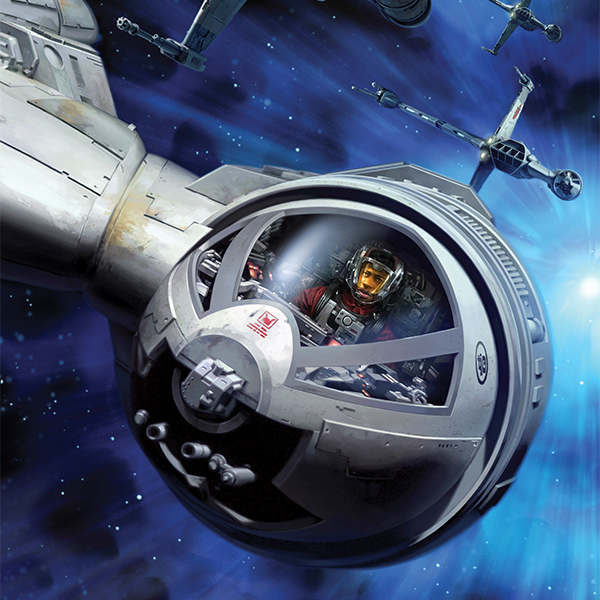 I am a small business owner from Bulgaria. I have been tinkering with personal computers ever since I was a kid. I feel enchanted by Bitcoin technology; last time I felt this excited was some 23 years ago when I first started surfing the internet using a 28.8k modem.